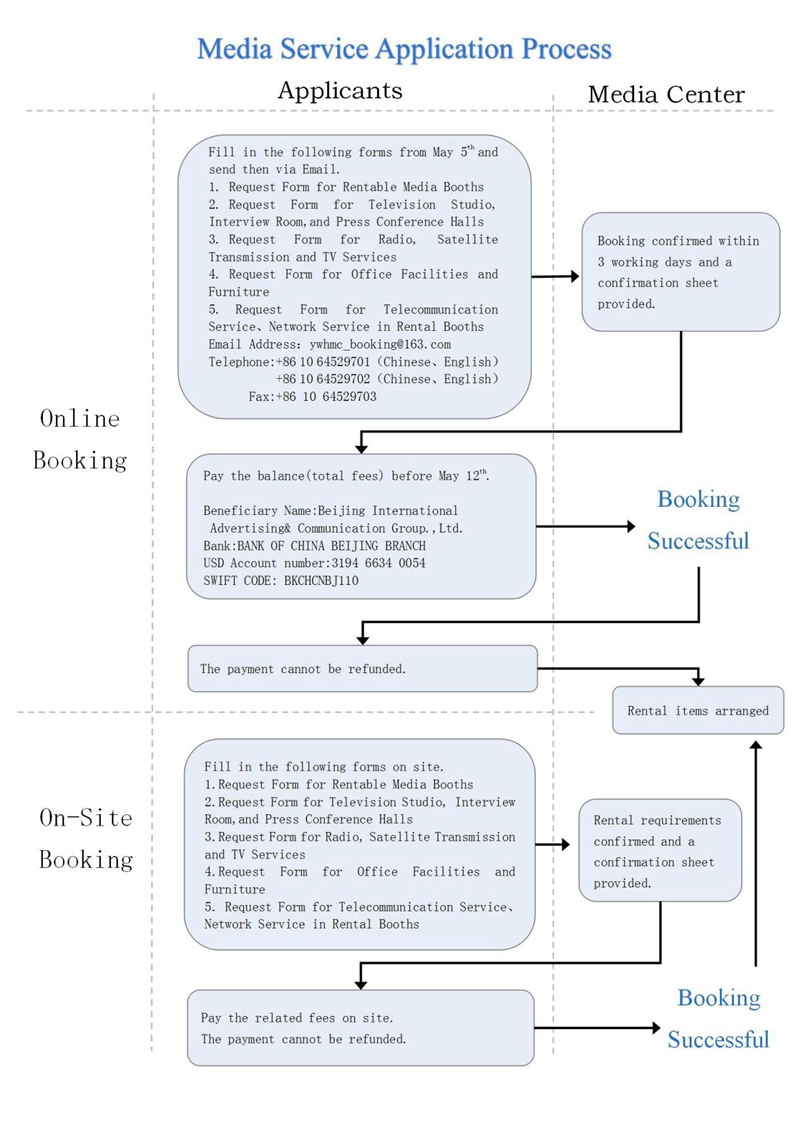 1.Standard Facilities
Each room of about 12 ㎡ with a one-way door and lock;
2 desks (1.2m×0.6m), 4 chairs and 1 dustbin;
Supply of 2KW office power and technical power use will be allocated based on needs;
2 telephone ports, and 2 telephone sets (free domestic calls);
1 high-speed network interface, and 1 cable TV interface;
1-channel public video-audio signal (embedded). Signal content: 1-channel video signal and multiple-channel audio signal; signal format: HDTV signal 1080i/50 (16:9); interface standard: BNC (Q9); signal standard: PAL.
2.Leasing Fees and Payment Method
For leasing of a booth, the price is USD 260/㎡/operation period (exclusive of tax). The overall cost will be calculated based on the actual  size of the booth. Those applying for the rooms in advance should pay the reservation deposit according to the reservation process for media services.
Telephone:+86 10 64529701 (Chinese, English)
+86 1064529702 (Chinese, English)
3.Other Services
Additional services, including office equipment leasing, video interface and satellite port, will be charged according to the unified standard.
 Attachment:  Media Booth Rental Request Form