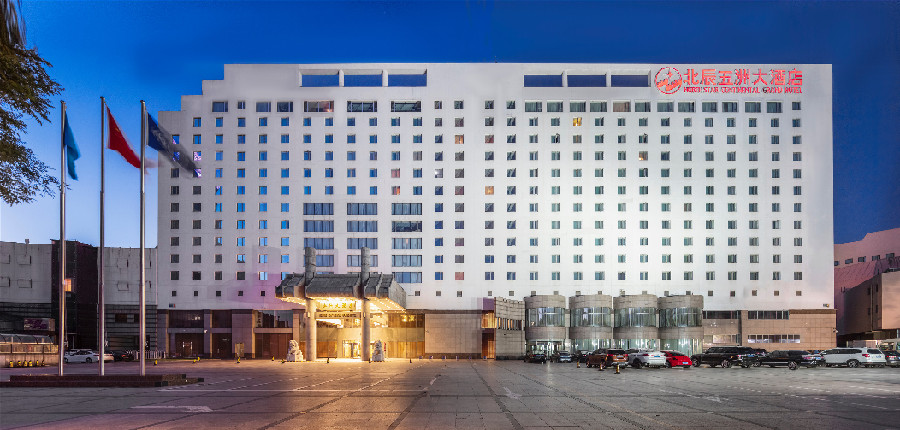 Beijing Continental Grand Hotel is a four-star hotel located right next to National Stadium (Bird's Nest) and the National Aquatics Center (Water Cube).
About 20 km away from the airport, the hotel has convenient transportation. There are supermarkets and commercial facilities nearby.
The hotel's main structure is a 13-storey white building, with a construction area of 42,000 square meters. It has more than 500 guest rooms of various styles, including deluxe rooms, executive rooms and suites.
The hotel has more than 40 meeting rooms of different sizes and large multifunction banquet halls for meetings, banquets and theme parties.
It has four diversified restaurants of both Chinese and Western styles where guests can taste Sichun Cuisine, Guangdong Cuisine, Shandong Cuisine and Huaiyang Cuisine.
Among the restaurants, the Wuzhou Café House is able to provide Chinese and Western-style buffet to 150 people at a time. The Wuzhou Restaurant provides dedicate Chinese cuisines in its various private rooms.
Add: No.8 Beichendong Road, Chaoyang District, Beijing
Tel: +86 10 8498 5588 -72547                 
       +86 15811035235
Fax: +86 10 84987716
Email: yanruowei@bicc.com.cn